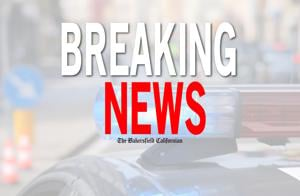 Bakersfield Police on Friday arrested a Bakersfield woman on suspicion of hit-and-run and vehicular manslaughter in an incident that occurred July 22 last year.
Stephanie Heninger, 42, was arrested in the 5400 block of Summer Cypress Drive, according to Bakersfield police. The vehicle in the incident — a 2016 Nissan Sentra sedan — was seized in Riverside County, police said in a news release. 
BPD previously said that after the July 22 collision in the 8100 block of Stockdale Highway, the suspect vehicle turned into the bike path parking area across from Cal State Bakersfield at Stockdale Highway and Don Hart Drive, and fled the scene thereafter.
Killed in the crash was 65-year-old Deborah Ann Geneau, whose family, along with Chain | Cohn | Stiles law firm, offered a $7,500 reward for the person who helps identify the driver of the suspect vehicle.
Police ask that anyone with information call traffic investigator Ott at 326-3967, BPD at 327-7111, or the Kern County Secret Witness hotline at 322-4040.
Source link